Scarlino
Scarlino travel guide: hotel, farm holidays, holiday rental homes, photo gallery
Scarlino accommodation:
Scarlino leisure: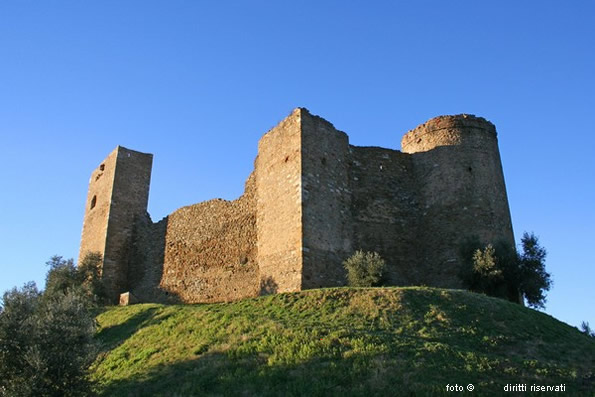 Informations & tips about Scarlino
Scarlino is a very lovely medieval village perched on the top of Monte d'Alma (250 mt. above the sea level). The main attraction is the "Rocca Pisana" (Pisan Fortress) built in XIII century which is worth definitely a visit. In front of it there is an archaeological site with ruins aged between IV B.C. and III A.C. All the archaeological finds are exposed in the Documentation Centre of the Territory, among them it's possible to admire the famous Treasure of Scarlino, that is an earthenware jar containing 100 gold florins of 7 different mints.
Besides, Scarlino still preserves its medieval atmosphere thanks to the ancient walls. They start from the Fortress and surround the entire village, made up of narrow streets and alleys, with only 3 main town doors called Porta della Fonte, Porta Scabris and Porta a Mare.
Scarlino has also a modern marina (this port was already used in Roman times), in fact the sea is just 7 Km far from the village. Along the 13-kilometer coast of Scarlino, we remind you to visit Cala Violina, one of the most beautiful beaches of Maremma.
Where is Scarlino